Travel Insurance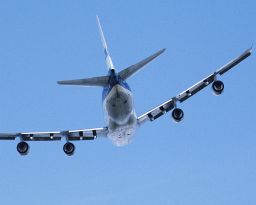 James W. GoodAcre II offers a full selection of travel insurance for national and international travel. Travel insurance protects a traveller's vacation costs against adverse events such as cancellation and interruption and also reimburses medical expenses, the loss or damage of property and transit delays.Travellers are compensated if they have to cancel or interrupt their travel, they will also be covered should they need emergency medical treatment, medical evacuation and other situations.

The main categories of travel insurance are:
Medical Expense / Evacuation - Coverage for medical expenses if you become sick or injured.

Flight Coverage - Add-on or Stand-alone flight accident coverage up to a cap amount

Trip Cancellation - Protects your investment, up to the full trip cost, in the event of the unexpected.

Trip Delay - Recover expenses whether your trip is interrupted, delayed or you miss your connection.
This is only a high level summary. You will need to review the coverage provided by your specific policy.
Please contact me via email James Goodacre, or call us at 831-626-9250. We can identify the best travel insurance option for your personal or business travel needs. Travel Insurance is an essential for travel these days. Don't get caught regretting not getting insurance should a mishap / undesirable event happen on your trip.