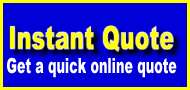 Individual Health Insurance
The world of individual and family health insurance offers more choice than any other time in history. Using my experience and knowledge about various health carriers and provider networks I can guide you to the best fit for your needs. There are now a myriad of options for you to choose from.
The old stand-by plan types like Health Maintenance Organization (HMO) and Preferred Provider Organization (PPO) and Fee-for-Service Plans can be now be combined with a Health Savings Accounts (HSA) under certain legislative and IRS rules and guidelines. HSA's enable you to take greater control and offer more flexiblilty toward savings for your future medical needs.
About Health Savings Accounts (HSAs)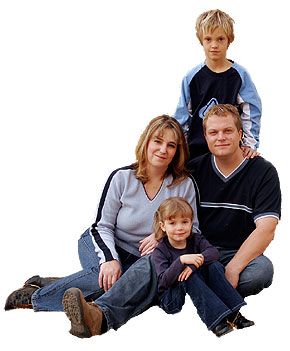 A Health Savings Account is a special account owned by an individual where contributions to the account are to pay for current and future medical expenses.
HSA's are used in conjunction with a "High Deductible Health Plan" (HDHP). Insurance that does not cover first dollar medical expenses (except for preventive care). These plans can be an HMO, PPO or indemnity plan, as long as it meets the requirements as specified by the IRS tax law and legislation.
There are a number of benefits from having an HSA.
You can claim a tax deduction for contributions you, or someone other than your employer, make to your HSA even if you do not itemize your deductions on Form 1040.
Contributions to your HSA made by your employer (including contributions made through a cafeteria plan) may be excluded from your gross income.
The contributions remain in your account from year to year until you use them.
The interest or other earnings on the assets in the account are tax free.
Distributions may be tax free if you pay qualified medical expenses. See Qualified medical expenses, later.
An HSA is "portable" so it stays with you if you change employers or leave the work force.

If an innovative HSA doesn't appeal to your health insurance needs then any one of the traditional health insurance plan types can be an excellent alternative.
Health Maintenance Organizations (HMOs)
Health maintenance organizations are prepaid health plans. As an HMO member, you pay a monthly premium. The HMO provides comprehensive care for you and your family, including doctors' visits, hospital stays, emergency care, surgery, laboratory (lab) tests, x-rays, and therapy.
HMOs receive a fixed fee for your covered medical care. This gives them an incentive to stay on top of basic health care problems before they become serious. HMOs typically provide preventive care, such as office visits, immunizations, well-baby checkups, mammograms, and physicals. The range of services covered varies in HMOs, so it is important to compare available plans. Some services, such as outpatient mental health care, often are provided only on a limited basis.
In almost all HMOs, you either are assigned or you choose one doctor to serve as your primary care doctor. This doctor monitors your health and provides most of your medical care, referring you to specialists and other health care professionals as needed. You usually cannot see a specialist without a referral from your primary care doctor who is expected to manage the care you receive. This is one way that HMOs can limit your choice.
Preferred Provider Organizations (PPOs)
The preferred provider organization is a combination of traditional fee-for-service and an HMO. Like an HMO, there are a limited number of doctors and hospitals to choose from. When you use those providers (sometimes called "preferred" providers, other times called "network" providers), most of your medical bills are covered.
When you go to doctors in the PPO, you present a card and do not have to fill out forms. Usually there is a small co-payment for each visit. For some services, you may have to pay a deductible and coinsurance.
In a PPO, you can use doctors who are not part of the plan (out of network) and still receive some coverage. At these times, you will pay a larger portion of the bill yourself. Some people like this option because even if their doctor is not a part of the network, it means they do not have to change doctors to join a PPO.

Fee-for-Service Plans
This is the traditional kind of health care policy. Insurance companies pay fees for the services provided to the insured people covered by the policy. This type of health insurance offers the most choices of doctors and hospitals. You can choose any doctor you wish and change doctors any time. You can go to any hospital in any part of the country.
With fee-for-service, the insurer only pays for part of your doctor and hospital bills. You pay a monthly premium.
Most fee-for-service plans have a "cap," the most you will have to pay for medical bills in any one year. You reach the cap when your out-of-pocket expenses (for your deductible and your coInsurance) total a certain amount. It may be as low as $1,000 or as high as $5,000. The insurance company then pays the full amount in excess of the cap for the items your policy says it will cover. The cap does not include what you pay for your monthly premium.
Some services are limited or not covered at all. You need to check on preventive health care coverage such as immunizations and well-child care.
There are two kinds of fee-for-service coverage: basic and major medical. Basic protection pays toward the costs of a hospital room and care while you are in the hospital. It covers some hospital services and supplies, such as x-rays and prescribed medicine. Basic coverage also pays toward the cost of surgery, whether it is performed in or out of the hospital, and for some doctor visits. Major medical insurance takes over where your basic coverage leaves off. It covers the cost of long, high-cost illnesses or injuries.
Please contact me via email James Goodacre, or call us at 831-626-9250. We can discuss the various health insurance options in greater detail for you and/or your family..